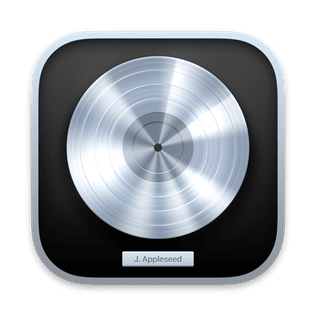 Easy to use
Great for live instruments
Amazing Sound Selection
Best For Live Performances
Unique workflow 
Amazing for EDM artists
Outstanding live performance integrations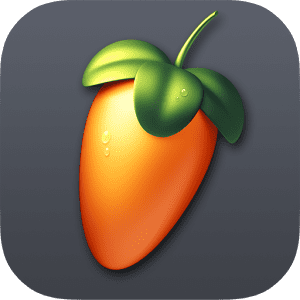 Great for Hip-Hop and EDM artists
Best Drum Sequencer and MIDI Editor
Lifetime Updates
Extremely stable and fast
Has everything you need to get started
Affordable
Best For Beginner Mac Users
Logic's Free Younger Brother
Easy to use
Great for beginners
The Best DAW for Beginners! [2023 Update]
Are you looking to get started in music production, but don't know the right application to choose? 
Or maybe you're looking to upgrade from a free alternative?
With all the choices out there, the decision isn't as easy as it seems. But in this video, I'm going to break down the Very Best DAW's for beginners to choose from in 2023, so that you can make an easy decision. I'll reveal my favorite DAW and the one I currently use at the end of the article so stick around for that!
For each DAW that I go over today, I will give a pro's and con's list, genre recommendations, and the approximate prices (as of writing this!) Then, I will give my overall impressions of the software! 
Let's hop into the list.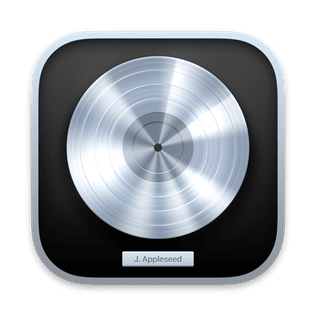 Logic Pro is a DAW developed by apple exclusively for macs. It's a super powerful tool that comes with 1000's of samples, instruments, and plug-ins to make music.
Logic Pro has an intuitive interface and great looking graphics. It's super easy to get started with recording and getting music down. If you need to record instruments, Logic makes it super easy to and accessible to do so. If you want to get into more advanced concepts and audio routing, logic also offers easy to use tools to do so.
If you're currently a garage band user, you'll find a lot of similarities between the two DAWs and I would highly recommend making the upgrade.
Logic is used by producers in all genres and can be used all types of music. It our favorite DAW for recording live instruments.
Things We Like About Logic Pro
Great selection of sounds, samples, and virtual instruments
Amazing GUI and visuals
Easy to navigate and use
Multiple session views for different workflows
Great sounding stock plug-ins and synths
Relatively inexpensive
Everything you need to make a hit right in the box
Things We Don't Like About Logic Pro
Can be prone to crashing and slow load times
High learning curve for the more advanced parts
Uses AU plug-ins instead of VSTs
We recommend logic pro to anyone that wants to produce music that already knows how to play an instrument. It's way more intuitive to record using this software than any of the others mentioned. You'll be able to get some sounds into the system immediately with little to no help. That really can't be said about most of the other programs.
You can buy logic pro for $199. Which is a great price for all that you get with the program! However, you do need a mac to be able to purchase it.
We rate Logic Pro a 9.1 out of 10
Starting off the list we have Ableton Live. Also known as Ableton. It's available for both Mac and Windows users.
Ableton Live is an application designed for both live performances and music production. It offers users powerful tools for recording, arranging, mixing, and mastering their music as well as beat matching and crossfading controls for DJs.
Ableton Live is a great choice for electronic musicians and musicians that need to focus on live performances!
Here some things that stand out to me about Ableton:
Positives of Ableton
It has an extremely intuitive workflow that makes recording ideas and testing them out super easy.
It has a wide selection of high quality factory sounds, synths, presets, and plug-ins
It has the best live performance integration and looping capabilities
It's plugins are designed for a modern sound. Especially an EDM sound.
Great for sampling and amazing integration with other Ableton products such as the Ableton push
Negatives of Ableton
Ableton isn't as good as other DAWs for recording live bands
Some of the stock plug-ins – like the guitar amp – don't sound good
It has a different workflow than many other DAW's which can take some getting used to
Ableton Live is currently available in three editions – Intro, Standard, and Suite
At the time of writing this [2023] The intro version costs $99, the standard version costs $449, and the full suite costs $749
I give this one a 8.6 out 10
If you're making edm beats and not recording anyone live, than I would highly reccommend moving forward with ableton! If that's not you, take a look at some of the other options I've laid out!
On to my second recommendation, Garageband. Garageband is only available on Mac, so if you use windows, skip to the next recommendation!
GarageBand is a music and podcast creation app developed by Apple for macOS, iPadOS, and iOS devices.
Though there are ipad and iphone apps for garageband, this is review will only be talking about the desktop version!
Garageband is perfect for the beginning musician. It makes it really easy to record and set up your workspace so you can start making music. And best of all it's completely free! It's worth downloading and looking at if you have a mac for that reason alone!
Things We Like About Garageband
Very intuitive layout and design
An okay amount of free instruments and VST's
Access to basic plug-ins
Completely capable of making a hit
Good presets to choose from
Things We Don't Like About Garageband
No access to bussing and routing options
Limited options inside of plug-ins and limited plug-ins themselves
Exporting is a pain
No mixer window or console view
Once again, Garageband is completely free. You're really getting a lot of this app for paying nothing! If you have a mac, download it right now!
This is a great choice for people dipping their toes into the water of music, but some of it's lack of features and functionality means it could almost never replace any of the other DAW's on this list in a professional studio setting. It's easy to start out with, but you will hit a ceiling quickly.
We give this one a 7.4 out of 10!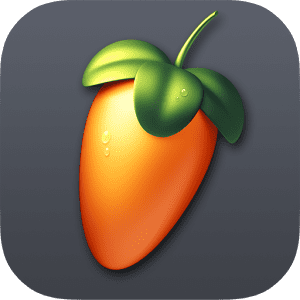 My third recommendation is FL Studio! The FL in FL studio stands for fruity loops! But don't get this program confused with a cereal it is an all in one Music workspace. It's available for Mac and Windows
FL Studio has come a long way of the years, when I first started music production well over 10 years ago, FL studio was like the misfit brother of garageband. You could use it and make music, but if you were trying to make music, there were much better options. Since then FL studio has continued to add and expand to their application to make it better and more usable.
Today, FL studio has all the tools you'd need to make your songs sound great. It's perfect for beginning musicians and is especially popular with people working with hip-hop.
What We Like About FL Studio
Good user interface
Intuitive for Beginners
Comes with great presets and VSTs
Lifetime Free Updates
Great Drum Sequencer and MIDI Editor
Advanced routing capabilities
What We Don't Like About FL Studio
Might need to supplement with paid plug-ins and instruments
Not a great option for recording live bands
Some of the samples are not great like the drum samples
Steep Learning Curve
FL Studio is currently available at the following prices:
99, 199, 299, and 499 and all with more features as you move up the price ladder.
I recommend FL Studio for producers that focus on Hip-Hop and EDM! Any genre that requires a lot of midi programming and sequencing, FL Studio is great for.
I give FL Studio a 8.4 out of 10
The next best DAW option for beginners is Reaper. Reaper is a fully fledged DAW that will let you record and make the music you want to without breaking the bank. Reaper is available on mac, windows, and even linux.
Reaper is an extremely fast and customizable DAW to make music. It's a little bit less intuitive than some of the others, but what it lacks in usability, it makes up for in customizability. If you want to you can really change the look of the DAW. It also takes up hardly any computer power to run, which allows you to use your computer processor and ram for adding more tracks and effects.
On top of all that Reaper is affordable. It comes with a free demo so you can try before you buy, but if you decide to buy it comes with a low purchase price.
Things We Like About Reaper
Super fast and light DAW
Customizable
Really stable and doesn't crash as often as other DAW's
Comes with basic FX plugins and instruments
Great Customer Support
Inexpensive
Things We Don't Like About Reaper
Needs help from other plug-ins like if you're recording Guitar
Not a super intuitive interface
Can have a bit of learning curve
Not a very big sample or effect library
We recommend Reaper to anyone who is looking for the next step up in a DAW but doesn't want to spend the money on a more expensive one. In our opinion, Reaper is better than a lot of the 'lite' options available from other sellers. The inexpensive price point makes it a no brainer for people interested in music.
Reaper has all the tools you need to make hit sounding records.
Reaper costs around $60 for individuals and around $200 for businesses.
I rate Reaper a 8.0 out of 10.
"Quality is not an act, but a habit." – Aristotle
Check Out Our Other Articles!